We are a passionate advocate for music and those who create it.
Music is one of the most visible and highly recognized expressions of the Canadian experience. Therefore, we believe that it is important to promote and protect the value of music and its production.
Music Canada is a non-profit trade organization founded in 1964 that promotes the interests of its members as well as their partners, the artists.
Our members are:
---
Music Canada's members are engaged in all aspects of the recording industry, including the manufacture, production, promotion and distribution of music. Music Canada member companies actively develop and nurture Canadian talent throughout the world.
Music Canada also works closely with recording studios, live music venues, concert promoters and managers in the promotion and development of the music cluster.
Music Canada has established strategic partnerships with the following:
---
How we promote and protect music
Music Canada:
administers the gold/platinum awards program for best selling recordings in Canada;
gathers and shares technical, statistical and other information about Canada's music community;
seeks to develop a greater understanding of Canada's recording industry among key stakeholders and the general public;
represents Canada's recording industry to government and public agencies on legislative and regulatory matters;
works with other industry organizations to help curtail piracy and counterfeiting, and to build a legitimate music
market in Canada;
promotes the growth and development of legal digital music services in Canada;
develops and promotes high ethical standards in the creation, manufacture and marketing of sound recordings ;
represents the Canadian recording industry to its international counterparts as a member of the International Federation
of the Phonographic Industry (IFPI);
participates in charity events and educational projects on behalf of the industry;
participates in industry-wide initiatives to promote music; and,
works with organizations representing music publishers, musicians, artists, retailers of music and musical instruments,
and broadcasters as well as like minded organizations in film, television, digital gaming, book publishing and business
on issues of common interest.
To learn more or to apply for membership, contact Bram Gonshor.
---
Music Canada's Leadership
Graham Henderson is President and CEO of Music Canada, a trade association that promotes and protects the value of music and advocates on behalf of its creators.
In addition to his role as Chair of the Ontario Chamber of Commerce, Graham serves on a number of Canadian and international Boards and other bodies. He is a strong advocate of the importance and influence of the Chamber network.
Graham is widely recognized as a prominent champion of creator's rights to be fairly compensated, most notably through Parliament's 2012 passage of copyright reform legislation. He played a leading role in the creation of ground-breaking music funds in Ontario and B.C., and is a driving force on the "Music City" initiative.
Prior to joining Music Canada in 2004, Graham was a Senior VP at Universal Music Canada, and before that, an entertainment lawyer.
Graham holds a BA from Guelph University, and from U of T, an MA in English Literature and law degree.
Graham actively pursues interests outside music including history and literature, arboriculture, coaching, genealogy and scholarship on the poet, essayist and philosopher Percy Bysshe Shelley.
In 2013, Graham was inducted into the Canadian Music Industry Hall of Fame and was presented the Queen Elizabeth II Diamond Jubilee Medal.
He lives near Toronto with his wife Margo Timmins of Cowboy Junkies and their son Ed.
---
Board of Directors
Jennifer M. Sloan
Shane Carter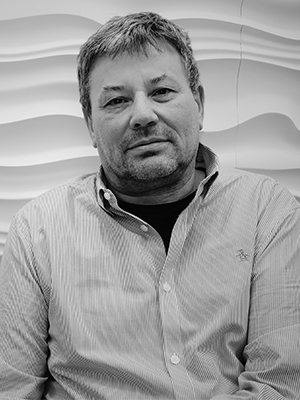 Steve Kane
Farah Mohamed
Jeffrey Remedios
---
Advisory Council
Heather Bambrick
Steve Bellamy
Josh Colle
Nick Davis
ShoShona Kish
Amanda Martinez
Miranda Mulholland
Errol Nazareth
Alicia Rose
Alka Sharma
Eon Sinclair
Darlene Tonelli
Chris Topping
Charlie Wall-Andrews