BC's Music Industry Gathers to Identify Opportunities for Support
A who's who of BC's music industry and artists including Bryan Adams, Jesse Roper, members of Current Swell, Cowboy Junkies, Chilliwack, and Spirit of the West came together Monday evening at the Royal BC Museum for an event hosted by Music Canada for provincial politicians and decision makers. Together, they expressed the need for provincial support for music in the form of regulatory reform and reduced red tape, as well as financial support.
Many members of the government attended, including the Honourable Peter Fassbender, Minister of Community, Sport and Cultural Development, who expressed his support for BC's music community in his remarks from the stage.
In his remarks, Music Canada President Graham Henderson announced that Music Canada has, with the help of many partners in BC undertaken analysis of the province's music sector to identify strengths and weaknesses. Our full report is forthcoming but our recommendations would help the province to:
Create and retain jobs
Grow and diversify the economy
Attract foreign direct investment
Build more vibrant music scenes
Boost tourism development
Attract talent to other sectors like the digital arts
And contribute to cultural and artistic growth
Attendees were not only treated to a wonderful acoustic performance by Jesse Roper, currently a finalist for the Peak Performance Project, but to a passionate speech from Bryan Adams on the importance of music in the province.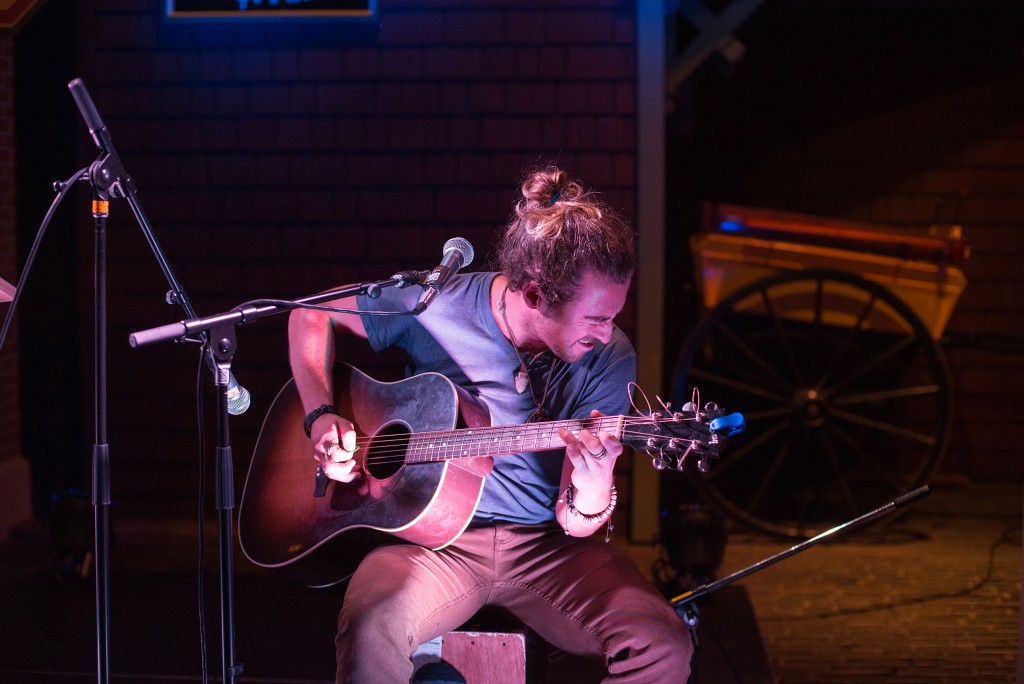 The music industry in BC has a long and deep history, a pipeline for upcoming talent, many talented professionals and good infrastructure for live performance and recording, but has been plagued recently by such things as the widening gap in funding between BC and other provinces, rising property costs in BC's large urban centres, and regulatory barriers.
In his remarks, Bryan Adams recalled his time as a musician starting out in BC. "British Columbia, as a young musician was a great place to start out, because they had a lot of venues to play, and it was receptive to live music. There was a lot of opportunities for musicians and a good musical scene when I started out, and it's because of that – the local scene, and the fact that it was thriving on its own – that I was able to create the music that I've created over the years…But the thing that we've created here over the years is leaving us, and we need to protect it."
We are very excited by the success not only of this event, but of our report and its recommendations to come, asking for BC's provincial government to support music education, live and recorded music businesses, and tourism in its Spring 2016 budget.
Stay tuned for further details about the report in the coming months.
Several attendees shared highlights from the event on social media:
Standing room only at @Music_Canada reception @RoyalBCMuseum. BC has great talent incl @bryanadams in attendance pic.twitter.com/OQ9M7Ik17g

— Marc Dalton MLA (@MarcDalton) October 27, 2015
An honour to speak at the Music Canada reception tonight in Victoria. pic.twitter.com/NSssJIFg6z — Peter Fassbender (@FassbenderMLA) October 27, 2015
Thx @Music_Canada @GFHenderson for visiting #BCLeg to explain the industry issues @FassbenderMLA @shirleybond pic.twitter.com/0u0YnVsn9g

— Jane Thornthwaite (@jthornthwaite) October 27, 2015
So great to see @BryanAdams tonight at the @Music_Canada event at the @RoyalBCMuseum in #Victoria. #YYJ pic.twitter.com/tMuYEHuDfg — John Martin (@JohnMartinMLA) October 27, 2015
Loved performance by local #yyj talent @ropershow tonight @RoyalBCMuseum hosted by @Music_Canada #MusicMonday pic.twitter.com/oIex7OhOVz

— Michelle Stilwell (@Stilwell2013) October 27, 2015
Additional photos from the event are embedded in the gallery below: